It's time to
RISE & SHINE!
Online Visibility programme for women in Business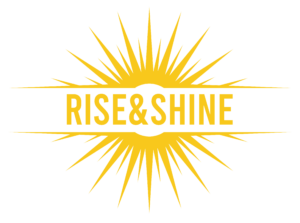 The ultimate accountability programme for women in business who want to be seen and heard online.
1: Six super powered video training modules to help you get confident both in front and behind the camera (or your smartphone!), find clarity and new ideas for your visual content and help you raise the quality of your online videos.
2: A supportive Facebook group with direct support, weekly social media post inspiration, Share Days for feedback, Power Hours and Deep Focus Sessions directly with Mi Elfverson, founder of The Vlog Academy.
Become at ease with video and create pro results without the cost of a film crew
Get full clarity on what content works for your brand and create a simple content plan
Build up better consistency with weekly tasks and regular focus sessions
VIDEO TRAINING & ONGOING DIRECT SUPPORT
Hello and welcome!
I'm Mi Elfverson, creator of the Rise&Shine programme. I'm also the founder of The Vlog Academy and the UK Country Chair of the G100 Media, Arts & Communication – so visual media is really at my heart!
The Rise&Shine programme is my powerful group for women in business who want to be seen and heard online, grow their following and gain more clients. I'd like to say I create experts. Because when you follow my tips and tools, you will place yourself as the go-to expert in your field.
This programme is suitable for you as a small business owner, coach or consultant – and anyone who wants to build up their online presence and gain more clients.
• Do you know you need to be more visible online with video to grow your business, but it's just not happening?
• Are you tired of endlessly trying to come up with relevant posts for your social media accounts?
• Do you feel a bit lonely in your own business?
• Do you want to get some feedback on your work and revive the engagement on your posts?
• Do you want to find a better structure with regular focus sessions to keep you on track?
If yes – join me in Rise&Shine today!
Mi
Are you ready to Rise&Shine?
Apply for the September group here:
Are you ready to step up and make things
happen now?
I'm utterly thrilled I signed up to Mi's course, I'm so thankful to her, it's made me super motivated to get vlogging! Within two weeks of starting it, I had a whole new business, LuinLuLand, and was taking bookings!
The programme is so easy to follow, clear instructions and it really has opened up my eyes to a whole new world – thank you! I can't recommend this course enough, it's definitely worth the journey and the effort!
Lou Featherstone
LuinLuLand
I've done training with some of the best in the world, but The Vlog Academy's programme is the one I've stayed with. The ongoing social media prompts, tasks and lessons week after week are INVALUABLE.
The course portal jam-packed with evergreen training is again so so helpful, honestly this program is more than worth every pence! I promise to make you proud Mi whenever I say you have been my coach and ARE my mentor.
Thank you thank you thank you.
Carla Armour
Pilates Teacher and Business Coach
Email: [email protected]
I look forward to working with you in the programme!
Mi Elfverson Course Tutor and Founder of The Vlog Academy